Thank you for your interest in collaborating with me!
I'm passionate about filmmaking, comedy, and exploring cities. I bring my unique perspective to YouTube content which includes supporting local businesses and inspiring people to be legendary. I'd love to work with you to promote your brand, business, or restaurant.
See our testimonials below!
Brand Collaborations
List of Services (non-exhaustive):
On-Camera Hosting: I have experience not only running a successful YouTube channel where I am the onscreen personality, I also have years of experience performing in front of large audiences.
Brand Sponsorships: Ever wonder how you find yourself watching an ad you never realized was an ad until the end? Us too and we know how to make them! We'll create YouTube, Instagram, TikTok and blog posts promoting your brand / product / service!
Live-Streaming: Running an event, debuting a new exhibit, or opening a new restaurant / business in New York City or Chicago? I'd love to live-stream my visit and share my first impressions with my audience.
Video Production: Creating content to promote your brand will never be more simple and authentic than when you're working with the Luis Gusto Productions team. Whether you have initial ideas to play with or you prefer a package tied up in a bow, we've got you covered. We have experience with professional cameras, drones, and high-end video editing software. Let us know what you're looking for and we'll take it from there.
Public Speaking: If you'd like me to speak to your company / team / class for motivational, educational, or inspirational purposes, please reach out!
*Note: we will never recommend a product, service, or business we haven't experienced ourselves. This is how we maintain our authenticity.
**We typically reply to inquiries within 48 hours. If you don't receive an email by then, please check your spam 😊
Recommendations & Testimonials:
I was very excited to host Luis at my branch of Chicago Public Library. I learned of Luis through his videos highlighting Chicago neighborhoods, specifically his Humboldt Park video, which is about one of the communities my branch serves. Luis gave an engaging presentation about the creation of his YouTube channel and all the work and research that goes into his videos. We learned a lot as he gave us some great insights into the history of the neighborhood and his own family's connection to the area. Luis' videos highlight Chicago in a positive light and spread the word about all the city's great offerings and Luis is an excellent speaker and ambassador for the city!

John Mangahas, Chicago Public Library North Pulaski Branch
Our historical society was looking for a fun and interesting speaker for our next program. We reached out to Luis. He agreed and we couldn't be happier. He talked about all aspects of his video making while sharing information he has learned about many of the Chicago neighborhoods.

Rob Bitunjac, Clear-Ridge Historial Society
Luis visited our virtual class to speak with my students about the history of Chicago, Chicago tourism, and filmmaking. Luis has great energy and exudes a positivity that engages the students both live and through his videos. We've also been using his videos as supplementary pieces to our history of Chicago curriculum because they are informative and fun to watch with great visuals. We want to thank Luis for partnering with us and sharing the joy of Chicago with our students!

Gabrielle Benoit, Wendell Phillips Academy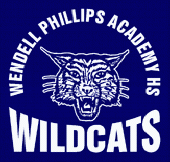 A sample of our partners:
Featured In: